Providing Top-Notch

Respiratory Care and Sleep Apnea Equipment
Sleep apnea is a common sleep disorder characterized by repeated interruptions in breathing throughout an entire sleep cycle. These interruptions are caused by the collapse of soft tissue in the airway, which prevents oxygen from reaching the lungs and leads to an obstruction in breathing. Weak muscles in the airway, a large tongue, obesity, and other factors may cause airway tissue to collapse.
What Are the Symptoms of Sleep Apnea?
Nighttime Symptoms
Snoring
Choking or gasping for air while sleeping
Paused breathing while sleeping
Restless sleep
Frequent bathroom breaks
Daytime Symptoms
Headaches in the morning
Excessive fatigue during the day
Poor concentration
Depression or irritability
Sleepy during daily routine activities
One in five adults has at least mild obstructive sleep apnea. If you or your loved one has been experiencing the listed symptoms lately, turn to us. We work in partnership with Philips Respironics, the #1 sleep therapy brand of choice by sleep physicians.
For more information about sleep apnea, visit https://www.sleepapnea.com/diagnosis/.
Chronic obstructive pulmonary disease (COPD) causes difficulties in breathing. The symptoms are most often caused by chronic bronchitis or emphysema.
A few of the main causes of COPD is exposure to cigarette smoke (inhaled or secondhand), pollution, exposure to chemicals and/or fumes, and genetics.
Symptoms
Coughing
Wheezing
Chest Tightness
Shortness of breath
Mucus production
Tiredness
Frequent colds or flu
Weight loss
Steps to Help Improve Quality of Life for People With COPD
Quit or avoid smoking, including secondhand smoke.
Start exercising and eating a balanced diet.
Practice breathing methods and techniques to help cough effectively.
Use a humidifier to help reduce mucus build up.
Drink plenty of water.
Wash your hands frequently to avoid getting a cold or flu.
Most importantly, talk with your doctor about COPD ventilation solutions, such as the Trilogy 100 by Philips Respironics.
We care about our patients, which is why we have certified and trained respiratory therapists who are on call 24 hours a day, 7 days a week, in case you require assistance after business hours. Breath of Life is working hand in hand with Philips Respironics to inspire patients to come forward in discussing COPD and its symptoms.
COPD is a chronic condition, but it doesn't have to take over your life! If you or your loved one may be suffering from COPD or have further questions, please feel free to reach out to us.
References
All About COPD
Eliminating Stigma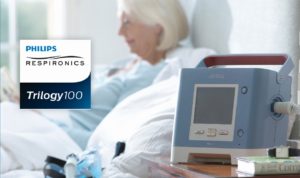 Noninvasive ventilation (NIV) can lessen the effort required to breathe. For people who have breathing problems such as Chronic Respiratory Failure, NIV would allow you a period of easier breathing by giving your respiratory muscles a break. This equipment is recommended to be used during sleep and while awake to reduce risks of exacerbations.
Trilogy was launched in 2009. Since then, it has shown clinical success and brought freedom and mobility to more than 200,000 patients worldwide. Versatile, light, portable, and easy to use, the Philips Respironics Trilogy makes your COPD ventilation therapy less complicated and easier to manage.
Trilogy has unique levels of flexibility that are truly sensitive to your ventilation needs, making it your ideal option for treatment in any care environment, from the hospital to your home. With the help of this NIV equipment, you can decrease the effort needed for breathing, thereby supporting your comfort and enhancing your ventilation.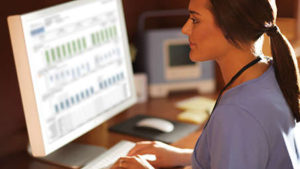 At Breath of Life, we take our Respiratory patients very seriously. We have integrated Philips Respironics Care Orchestrator, which is a Philips cloud based HIPPA compliant, patient management system. Care Orchestrator gives our Respiratory Therapists the ability to access the patient data wirelessly and remotely. This new system allows us to monitor the patient without having to make any unnecessary home visits and to improve the care of coordination with the patient. Most importantly we want to make sure the patient is using the machine correctly and within the Breath of Life compliance guidelines for our patients.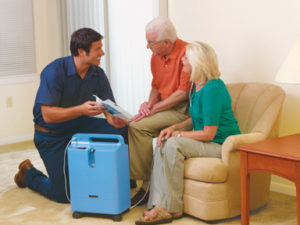 Your lungs absorb oxygen from the air. However, you might have a disease or a condition that prevents you from getting enough oxygen. Undergoing this therapy can provide you with the gas that your body needs in order to work well and may help you function better and be more active in your daily life.
Breath of Life offers a full line of oxygen equipment for home and travel use including concentrators and portable options as well. The home model concentrator may be prescribed with or without sleep therapy, depending on the patients diagnosis.
We offer trained and experienced Patient Service Technicians to help educate you and your family on the equipment as well as a self set-up of the equipment within the comfort of your own home.
Our respiratory team are on call 24 hours a day/ 7 days a week to address any concerns or questions that might occur with your oxygen equipment.
The process begins with a referral and prescription from your doctor or sleep center. Your prescription lays out in detail what type of CPAP or BiPAP machine you will need, and what settings should be applied to it. After that, we'll configure your PAP machine with the doctor-prescribed settings to ensure that you get exactly what you need for better sleep. We are dedicated to finding you the best sleep therapy for your particular condition. That is why we do in office consultations for your PAP machine set up as well as a personalized mask fitting.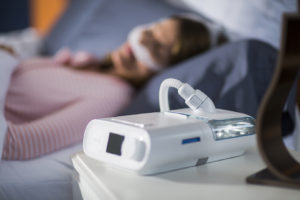 Our PAP machines have inserted data cards but we also offer online monitoring of your PAP machine so that we can send any required data to your ordering physician.
We have a wide range of nasal pillows, nasal masks and full face masks in stock so that you can find the perfect fit for you.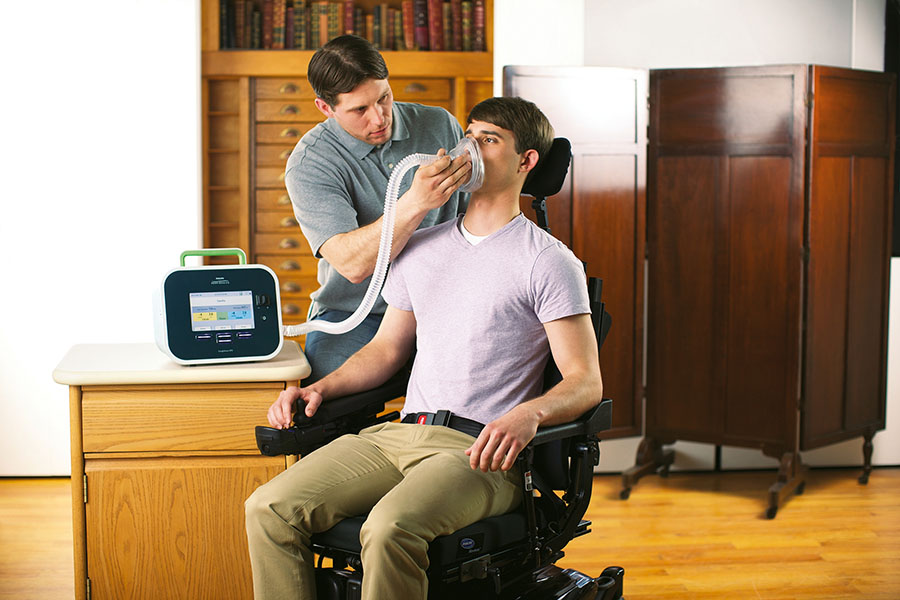 The CoughAssist T70 machine helps clear secretions from the lungs by helping you with your breathing. When you inhale, the device gives you air (positive pressure) to aid in expanding your lungs. On the other hand, when you exhale, the machine creates a sucking force (negative pressure) that assists in pulling the air out of your lungs. These quick changes in pressure during the different phases of your breathing helps in making you cough more strongly, thereby allowing you to expel secretions in your lungs.
It is a safe, simple, and effective mechanical insufflation-exsufflation device. Respironics Cough Assist T70 helps with the removal of bronchial secretions, thereby improving your airway clearance. This way, your risk for respiratory complications will be significantly reduced.
Aside from clearing your system of retained bronchopulmonary secretions, this equipment can also help you with your breathing. It comes standard with an adjustable internal inhale-flow restrictor and a simpler breathing circuit. On top of that, it also has an optional mobile stand. Oftentimes, the CoughAssist will be paired with the Philips Respironics Trilogy.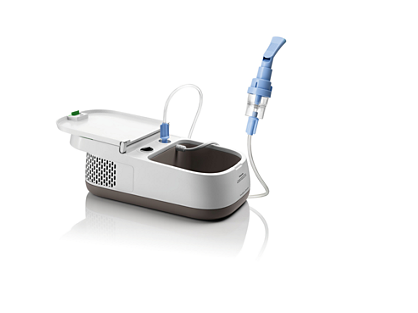 Compact and lightweight, the nebulizer can be utilized with either a mask or a mouthpiece when used with your COPD aerosol medications. It will also nebulize all commonly prescribed bronchodilators.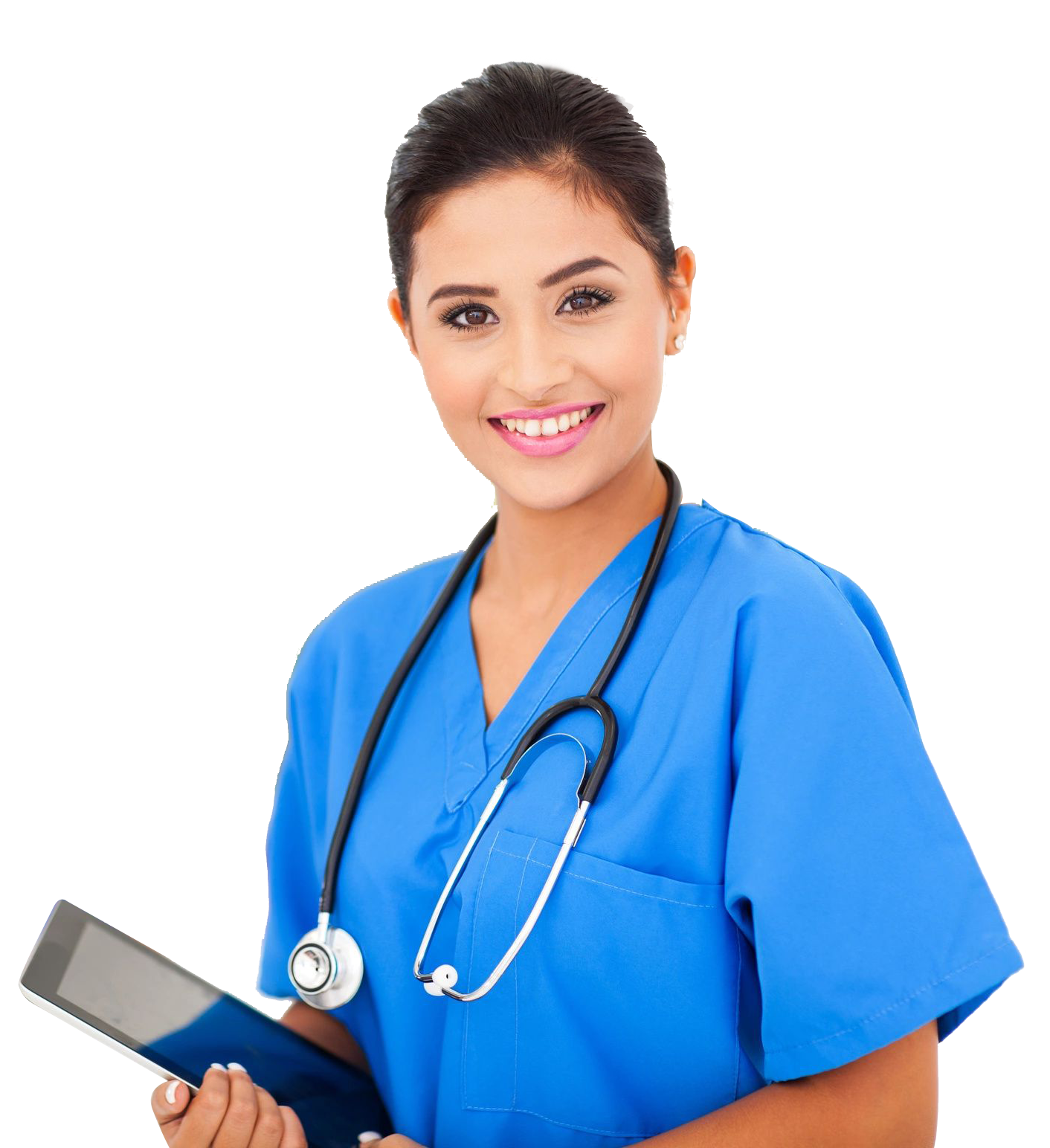 Speak With a
Respiratory Therapist
Today.
For non-medical emergencies, you can contact your Respiratory Therapist at [email protected] or call our toll free number at (866) 931-1119. Our phones are answered 24 hours a day, 7 days a week, 365 days per year by competent staff in case of equipment emergency.
**If this a medical emergency, please call 911 immediately.